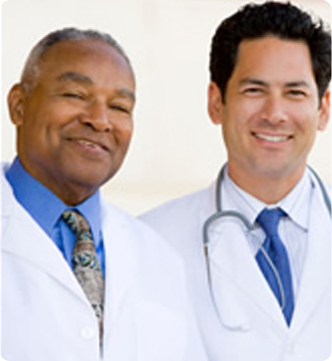 Individual & Family Health Insurance
Individual health care is now not an option, it's the law. Everyone has to have health insurance or face a penalty. Anchor Insurance agents are certified federal brokers and can help people get work through the federal marketplace to get Affordable Care Act health insurance policy.
Individual health insurance programs are designed for individuals and families who cannot obtain health insurance through an employer. Due to the continually rising cost of medical care, it has become more important to provide health insurance for you and your families.
Anchor Insurance offers health insurance programs to individuals which offer extensive coverage as well as high-deductible programs which are designed to protect against catastrophic financial losses.
As an independent agency, Anchor Insurance Agency, Inc. can provide
insurance plans from numerous health insurance companies. With the
health insurance market changing frequently, we are always on the
lookout for quality, service-oriented insurance companies for our
clients.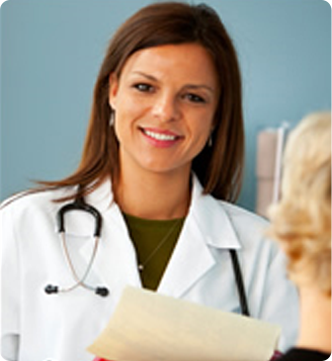 Individual Disability Insurance
Troy was a business owner and the labor force of his company. Last
fall, he was working on a telephone pole when it snapped. Troy crushed his tibia in his right leg and went through a series of surgeries. Luckily, Troy had purchased a disability policy through our agency. It allowed him to heal and not have to try to gut it out on a daily basis.
Individual Disability Income Protection is a must for a business
owner, and highly recommended for executives. If you are a business
owner, you should consider purchasing both group and individual
policies, if possible. As an executive, you should be sure to obtain
group coverage if it is available. Only forty three percent of large
companies provide group long term disability insurance.
Your chances are even less likely to get long term disability
insurance if you work for a small company. The cost of a plan provided by your employer is usually less than you would pay for an individual disability policy and often you can get coverage automatically without having to qualify medically. If your employer doesn't provide disability insurance then you may want to consider an individual disability policy.
Or, you may need a personal disability insurance policy to supplement an employer group plan. Be sure to check the group provisions carefully:
How long does the group disability insurance coverage last? How much is the benefit? Does the disability insurance policy cover bonus and
commission income? Will the coverage continue if you leave that
employer?
A typical Individual Disability Income Protection plan starts to pay
benefits after you have been off work for 1 to 6 months, and pays
benefits for several years or until retirement age, depending on the
policy.
Accident Insurance
Fill in the healthcare insurance gaps with accidental injury Insurance
– Accident Expense Plus Accident Expense Plus® is ideal for individuals and families who would like to experience fewer out-of-pocket medical expenses in the case of a covered accident or critical illness.
Who should consider an Accident Expense Policy?
Anyone who has a major medical plan with a significant deductible or large co-payments
Anyone with limited access to health care providers
Anyone seeking to reduce their out-of-pocket health care expense
Benefits of accidental injury insurance:
No network restrictions – access any hospital, physician or medical facility
Pays money directly to you – not medical providers
No waiting period to use benefits – submit claims immediately
No overall annual or lifetime limit – no matter how many accidents you have
No coordination with major medical – pays benefits related to accidents regardless of other health coverage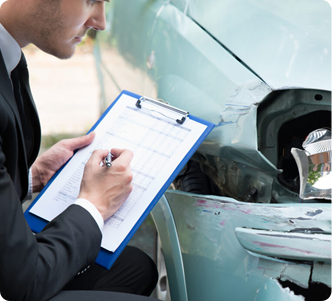 Critical Illness Insurance
Critical illness insurance pays a lump sum cash benefit when you are
diagnosed with a critical illness.
In the time it takes you to read this sentence, the bills from a
critical illness may have forced yet another American to file for
bankruptcy. Some 1.4 million Americans will file for bankruptcy in
2009, which equates to about three every minute.
In the late 1990s, a new financial product was developed to help
consumers cover expenses associated with critical illness.
Appropriately, it's called Critical Illness Insurance.
This specialized insurance provides a lump-sum, tax-free payment
should a policyholder suffer from certain specific critical conditions. Some 600,000 Americans now have this protection purchased on an individual basis or through a plan offered by their employer.
Individual Dental Insurance
Individual Dental Insurance is available to individuals and families
that are not covered on group dental insurance. For people without
dental insurance, cost often stands in the way of getting the care
they need to maintain the health of their teeth and gums. Even for
routine preventive care, a trip to the dentist's office could mean a
substantial amount of money out of your pocket.
A freedom-of-choice plan allows you to see any dentist you wish.
However, this plan does impose 6- to 12-month waiting periods for some services. This is not the best plan for an individual who needs
comprehensive coverage within the first 12 months. However, if dental coverage is desired for a long period of time, and there is no rush to receive the major benefits, this plan may work for you.
Annuities
What is an annuity?
An annuity is an insurance product that pays you periodic income
payments in exchange for your premium payment. It can be used as part of your overall retirement strategy. Depending on the type of annuity,it may help you grow your retirement savings, protect your savings from loss, and offer death benefits to protect your beneficiaries.
How to choose an annuity
Make your choice based on how your needs match up to the features of
the annuity. Do you need to grow your retirement savings or are you
concerned with losing principal? Or both? Do you need income that
starts now or in the future? Do you want to leave a legacy to your
heirs? These are some of the questions to ask yourself to determine
which annuity might work for you.